About Women2Women
There is an increasing awareness of the critical role that women and girls play in advancing both peace and development. Research shows that families, communities, and nations prosper when girls have the opportunity to participate fully in every aspect of society. With this in mind, Empower Peace's Women2Women International Leadership Program (W2W) builds a network of promising young women (ages 15-19) from around the globe, engages them in the issues that define their lives, and provides them with the tools, relationships and opportunities required to lead.
For the past six years, W2W has provided over 500 emerging international young women leaders from 34 countries with leadership training, social entrepreneurship skills, while strengthening their cultural competencies. In many communities from which Women2Women delegates are selected, youth are not naturally exposed to other cultures. This lack of diversity often breeds misconceptions about other peoples and societies, both domestically and internationally. Through the training, networking and heightened comprehension of global affairs learned during this program, delegates break down barriers of misunderstanding and replace them with bridges of mutual trust and respect among often-unlikely allies. Working with educational partners, such as Harvard University's Kennedy School of Government and Law School, the W2W conference unites these emerging leaders with the issues they share as young women and enables them to take action in their own communities. Women2Women alumni synthesize their experience by implementing civic engagement action plans upon returning home.

In a world of increasing hostility and fear between the East and the West, empowering youth, particularly females, with leadership tools and cultural awareness is an essential step toward building a more just and equitable future for the global community.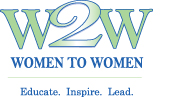 Women2Women America
Tuesday, July 26, 2011 to Wednesday, August 3, 2011
Wheelock College Boston, MA
Download your application today! Students. Teachers.
Getting to Know Your Host City!
Boston Orientation
Boston is on a small peninsula in the middle of Massachusetts' Atlantic Coast, a little over 320km (200mi) northeast of New York City. Most of the city's sights are contained in less than 8 sq km (5 sq mi). Cambridge (home of Harvard and MIT) is a short drive or subway ride north across the Charles River.
The North End, occupying the northeastern tip of the peninsula, is the historic city centre. The North End and the eastern waterfront used to be separated from the rest of the city by the John F Fitzgerald Expressway (I-93). The expressway is now underground as a result of the 'Big Dig', allowing easier access to this historic part of the city. Just south of the expressway are Faneuil Hall Marketplace and Government Center. The Financial District is a few blocks further south, Beacon Hill directly west, Boston Common (the city's main park) and Chinatown to the southwest. The Back Bay, South End and the Fenway are further to the southwest. Anyone in reasonable shape could walk from the North End to the Fenway - allowing for wandering, eating and shopping - in half a day or less.
Boston Time Zone
Boston functions on Eastern Standard Time (EST), which is five hours ahead of Greenwich mean time.
Boston Weather
Temperature in Boston changes frequently, so it is important to be prepared. When you arrive in Boston this summer, we will be in the middle of summer. Boston summers are typically hot and humid. Sunglasses, hats and sunscreen are most beneficial during the summer.
The average temperature in Boston is 81° F or 27° C during the day with temperatures hitting a low of 66° F or 19°C during the evening.
Telecommunications
The country code for the United States is +001
Your cell phone may not work in the United States. In order to call home, you should be prepared to purchase a phone card. Phone cards are available at many local businesses. A list of stores will be available to you when you arrive for the conference.
To place a call outside of the United States, you will need to dial 011, your country's code and the phone number.